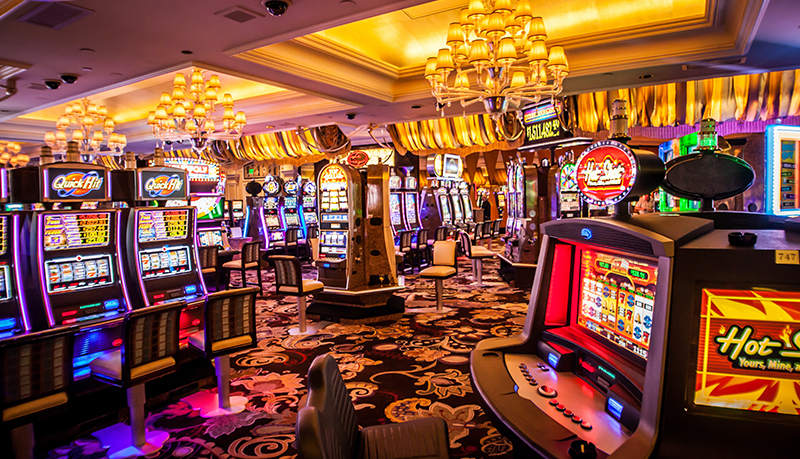 RGB & RGB flood lighting is becoming increasingly popular throughout a whole variety of different industries and sectors. There are so many different ways that colored lights can enhance and highlight things that there really are no limits to the range of applications and uses. For anything that needs to be highlighted or shown off, there isn't a much better choice than LED RGB & RGBW flood lighting.
Whether you are looking to add some flair at a new casino or highlight an important piece at a museum, colored lighting is a great way to get people's attention. There are so many different styles, varieties, and colors to choose from that you will always be able to find the perfect match for your needs. Having the ability to tailor LED RGB & RGBW flood lighting to your specifications means you can be sure that you will get the results that you are looking for.
Below, we explore three unique situations, across a range of industries, that LED RGB & RGBW flood lighting can be used in successfully.
Improve Your Casino's Aesthetic
Casinos, and other entertainment venues, are popular in countries all over the world. However, they can often be located together in a zoned area, creating a lot of competition locally, and you need to find a way to stand out from the crowd! To add some extra pizzaz, flair, or a touch of class to your casino, install LED RGB & RGBW flood lighting. With the ability to be used in a myriad of ways, it can make your business more appealing and help improve your visibility among the competition.
LED RGB & RGBW flood lighting can be used at the entrance to highlight extravagant decor or use it to bask your slots machines and other games in an appealing color. RGB & RGBW lighting be used during live performances to add a sparkle to the show, or you can utilize this dynamic lighting solution at special events and conferences. With so many applications, LED RGB & RGBW flood lighting is a fantastic addition to any casino or entertainment business.
Illuminate A Museum or Gallery
There are thousands of museums and art galleries that benefit every day from tasteful colored lighting installations that improve the visitor experience and the ambiance at the facility. LED RGB & RGBW flood lighting doesn't have to be big and bold, it can be toned down to tastefully highlight things like historical exhibits, paintings, sculptures, or any other displays that are open to visitors.
Strategically placing LED RGB & RGBW flood lighting amongst the exhibits will add to the experience for the people viewing them. It is amazing what a little bit of color can do to make everything look more appealing, interesting, and even more dramatic. This improved experience will lead to more people coming back to visit your museum or gallery again in the future, enhancing your profile locally and in the wider art community.
Make Your Conference Shine
All over the world, huge business conferences, product launches, tradeshows, and other events take place every year. With more events vying for people's attention, it's crucial that you do what you can to make your event truly special and memorable. After all, if your event is memorable, you can be sure that people will be back again for your next one.
RGB and RGBW flood lighting is that extra ingredient you need to take your conference or event up a notch. Having bold and bright colors highlighting all the key areas of your event, displays, speakers, performers, and guests will add to the atmosphere and ensure your event is one to remember!
Experience The Versatility Of LED RGB & RGBW Flood Lighting
Colored lighting doesn't have to be tacky or distasteful. In fact, when used effectively, LED RGB & RGBW flood lighting will add an extra layer of class, sophistication, and creativity to even the most mundane subject matter. With a huge variety of sizes, colors, and brightness-levels available, the applications of LED RGB & RGBW flood lighting are endless. Install RGB & RGBW flood lighting today and start experiencing the versatility of this dynamic lighting option for yourself.