A new tennis court lighting system has been installed and completed with iShineLux SKYWING III sports & high mast light in Greece in the early of August, 2021.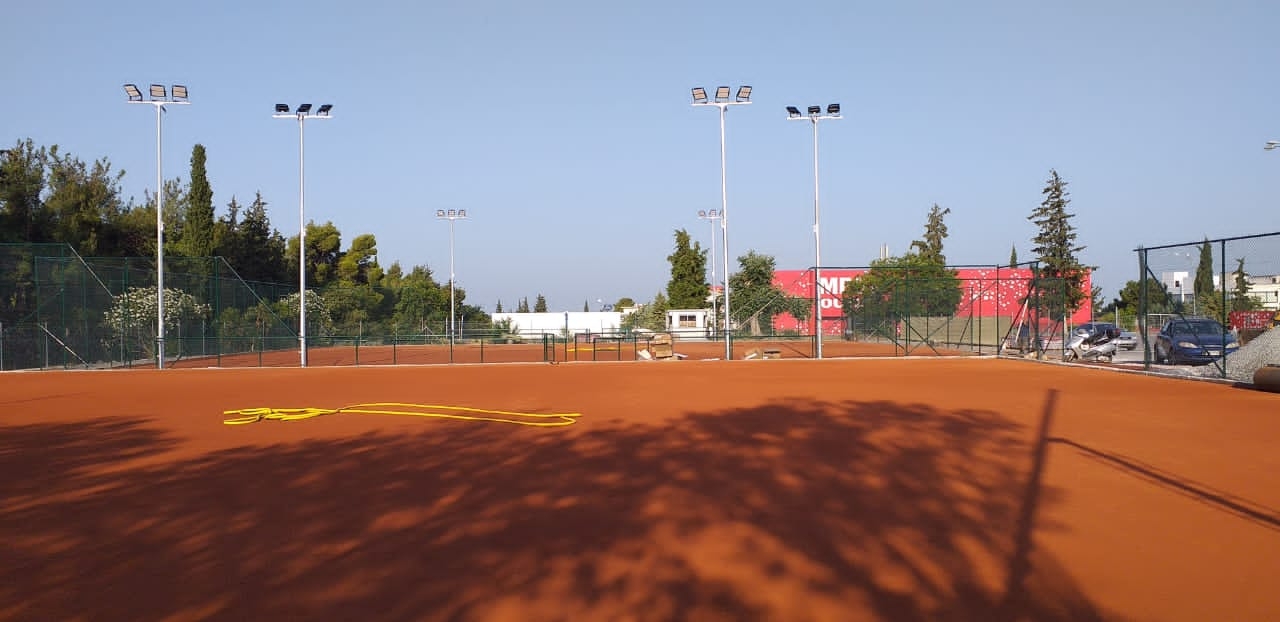 This tennis court locate in Thessaloniki, a big town in the north of Greece.
We are very happy with iShineLux's high quality sports light fixtures and they did excellent work in the sport lighting sector. Said by George, the GM of local contractor.
This project information is as below:
Product: SKYWING III 500W
QTY: 24PCS
Beam angle: Symmetrical 60°
Coverage Area: 2400m2, 4 tennis courts
Average illuminance:600lux
Installation height : 10M
No. of poles: 6
COD: August, 2021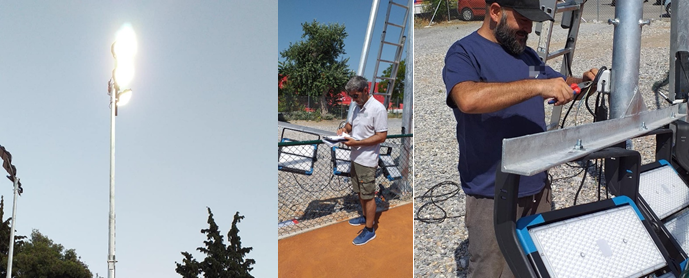 Tennis is widely recognized as one of the most popular individual sports in the world which played by an estimated number of 60 million men and women globally. The lighting illumination system is very crucial for the players during night who need the comfortable lighting environment.
iShineLux has been dedicated in sports lighting solution back to 2017. In the last 5 years, there are 5 generation sports & high mast light launched to fit different sports & high mast venues and applications which include football stadium, baseball field, tennis court, cricket stadium etc.
In 2021, iShineLux will invest two more sports light for the most professional sports games. SKYWING VI and VII. SKYWING VI is a round sports light and specially designed for North America and SKYWING VII is modular sport light with 600watt/module, four modules can be combined in to a single light to product up to 2400watt.